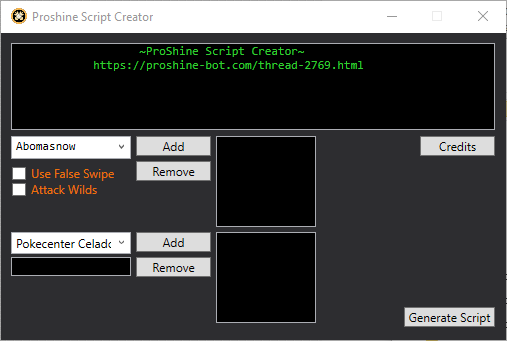 Future Plans: add all map names to a list for easy searching possibly implement algorithm to generate the path for you based on a starting point and end point.
P.S. You can start typing the name of a specific pokemon in the dropdown box to find it faster!
If the code errors at any point please post a screenshot of the error.
Credits: Zonz, PreciousTrainer